CORE Software - Digital Donor Editor


CORE
Digital Donor Software is a proprietary program that allows the client to easily edit list, names and individual letters.


CORE
features include the ability to:
• instantly change video backgrounds
• control speed of scrolling text
• rotate text and video to orientate as needed
• adjust text line spacing and width
• control full scaling with independent text and video control

Making adjustments to add new donors or edit an existing one is very quick, and can be done in real time - even while the video is running. If internet access is provided VisionQuest can provide assistance or manage updates for you.

CORE
•
Up to 2,000 lines of text
• Choice of 4 backgrounds
• Supports seamless videowalls
• Can be used with one, two or three video screens
Full donor list from Word or Excel can be pasted or individual names or letter characters can be edited.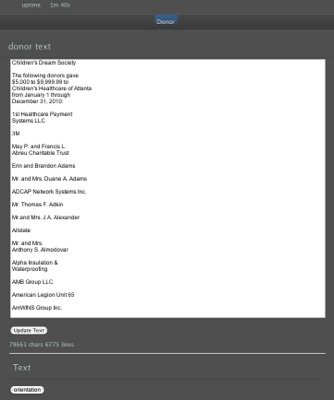 A simple interface provides access to parameters of text, image and other functions.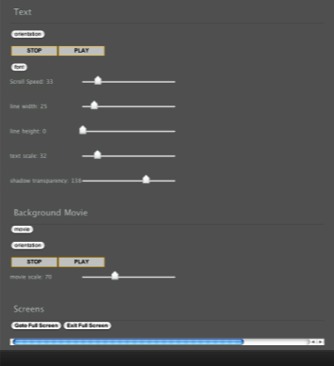 Our Donor Recognition Systems are offered at 3 different levels of Software. This, combined with Content and Hardware options, allows VisionQuest to assist institutions of all sizes in finding the best solution for their Donor Recognition needs..